Integration of technologies
BCT links individual technology components to create automated complete solutions. BCT's know-how comprises measuring and scanning technologies, data processing and machining processes as well as CAD, CAM, NC controls and fixtures.


Competences
BCT possesses all the competencies it needs to be a system integrator offering complete systems in the sector of adaptive machining:
CAD/CAM is the foundation for state-of-the-art machining processes. We are real experts in this area.
Measuring technology is our stock in trade. In the areas of process-integrated or external measuring and scanning, we have a broad assortment of high-performance systems from which to choose.
BCT's software solution OpenARMS is a versatile platform for interfaces, data processing and adaptation.
We are totally familiar with NC controls and PC-to-NC communication. BCT systems can be connected to the commonly used NC controls.
Our engineering repertoire includes the machining processes of milling and grinding. When developing processes for fusion welding, we collaborate with leading research institutions.
We join forces with expert partners to build first-rate fixtures.
Modular and turnkey systems
Turnkey systems from BCT have proven their worth at numerous users. Apart from complete integratzed turnkey systems, we offer system modules for your existing machinery.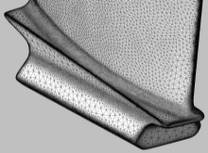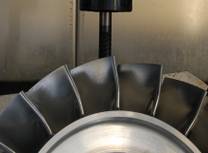 Complete Solutions

Integration via data management
The linking of processes and systems via modern data technology is the heart of any integrated automated solution. For simple workshop solutions the exchange of single files is sufficient. To automate adaptive manufacturing processes, however, you need to connect single components skillfully, utilizing data technology, to create a complete solution. This is accomplished by the data management system developed by BCT.
During the automated repair of turbine components, for example, the data entered during the initial inspection are available for all subsequent processes. The use of BCT's data management system in adaptive process chains results in enhanced quality and economy.


Inclusion of NC controls
Frequently, communicating with NC controls poses a special problem. In this situation the software module BCT-S-Connect delivers the solution. With BCT-S-Connect the commonly used NC controls can be incorporated in automated process chains.


Engineering and consulting 
Our experienced team is there to assist you during the introduction of innovative manufacturing methods and process chains. You can profit from our extensive know-how in this area by taking advantage of our technology consulting and engineering services.